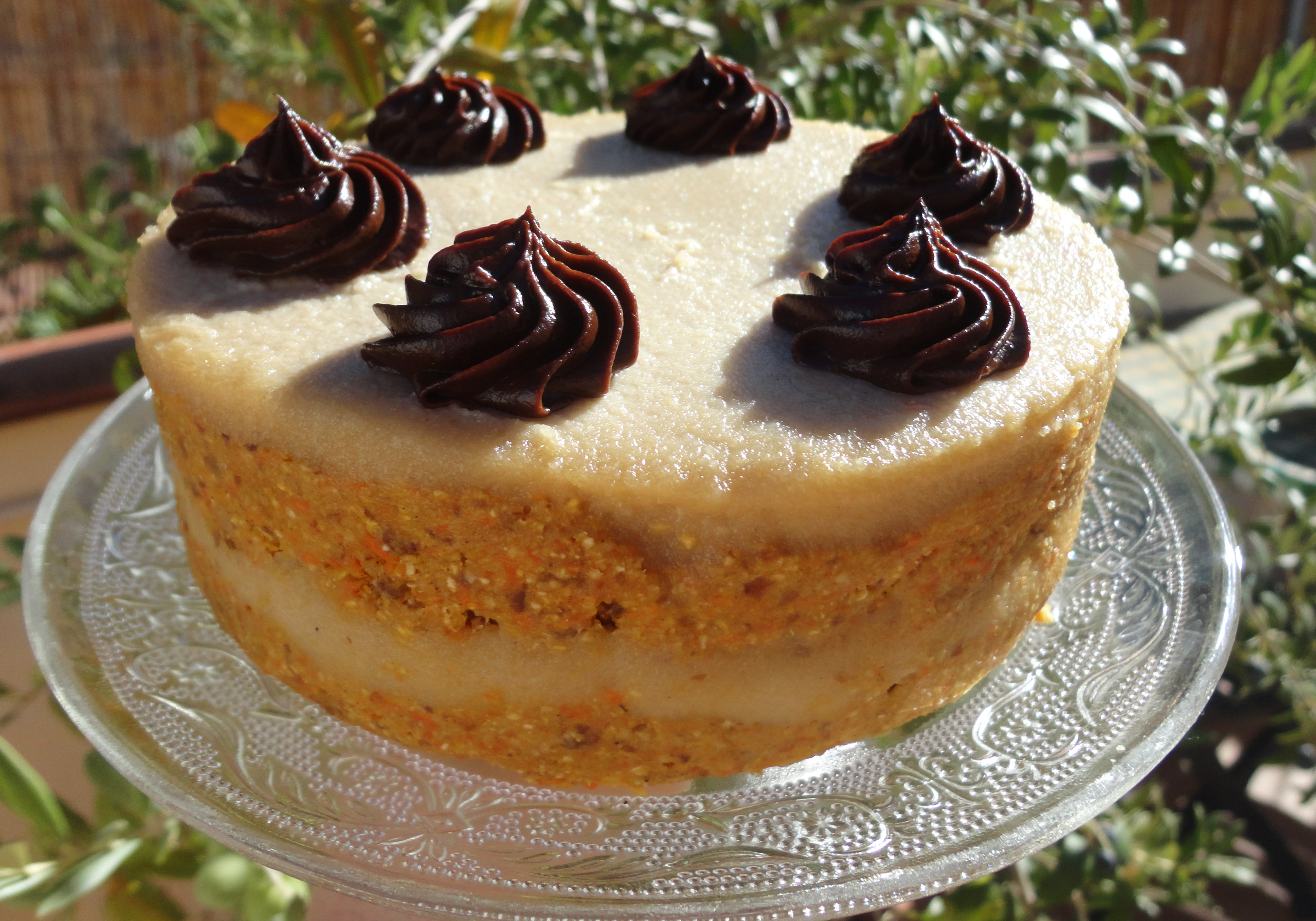 Who says carrot salad, says carrot cake! Raw like a lettuce and delicious like the pic. Slightly spiced and without added sugar, only the naturally present in carrots and dates… And coated with a vegan cream cheese style frosting made with cashews and a touch of lemon. Inspired in Sohfia Sol, a very sweet girl.
Come to make it and eat it with us.
Amazing and healthy… Yes!!!